Car manufacturers always create special editions of some sorts. Some are dedications, like the Subaru Impreza RB320 for the late Richard Burns, and others are a waste of money, like the Nissan GT-R Egoist which only has interior changes. However for this week's TOP 10 FRIDAYS, I collated those special cars that are out of the norm! Here are the TOP 10 Crazy Car Special Editions!

I excluded the ones that were made within the aftermarket scene (like Andy Saunders' Citroen 2CV "Picasso" above). Let's begin!
10. Subaru Impreza Casa Blanca
Your eyes are not deceiving you, Subaru fans! This is an actual special edition from Subaru themselves! The Impreza Casa Blanca only comes in wagon form and a 1.5-liter flat-four engine. The biggest changes are purely cosmetic, from the retro lights to the chrome-ish strips in the bumper. The only problem is the interior...which was carried off the the original!
Byoutiful.
-----
9. MINI Cooper "DeLux"
Last month, MINI USA held a livery contest where 10 participants would design their own art car. The winner will have their masterpiece be showcased in the New York International Auto Show. Alex C's work "DeLux" rose above the rest. His description: "When the lighting's just right, it makes a moment all the more worthwhile. Pulsing, flashing, glowing; it attracts the eyes, body and heart." He could've just simply said he was inspired by TRON: Legacy.
-----
8. Jeep Wrangler Dragon Edition

Every car company loves China so much that they make special edition specifically for the Chinese market, but Jeep created this atrocity. The Smoking Tire's Matt Farah described it as "borderline racist". Gold wheels, gold grille, dragon decals, what more could you want? Please, nothing more!

-----
7. Mitsubishi Mirage Hello Kitty Edition
First revealed at the 2013 Bangkok Motor Show, Mitsubishi celebrated 45 years of Japan's popular cat Hello Kitty with the new Mirage!
There are two version of the damn thing: one in Thailand and another in Japan!
-----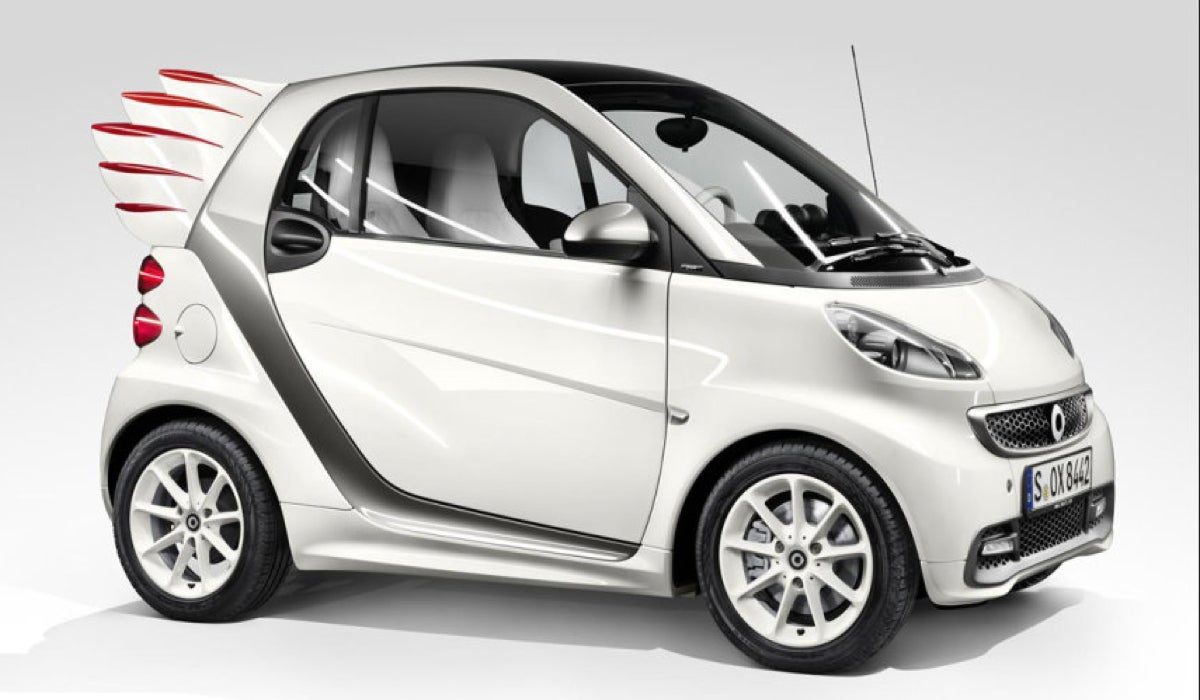 6. Smart ForTwo ForJeremy
This abomination was a collaboration with Fashion designer Jeremy Scott. What he did was placed a big-ass pair of wings for extra brake lights! It actually started out as a concept in the 2013 LA Auto Show, but for some reason, Smart decided to sell it to the public!

-----
5. Chevrolet Venture Warner Bros. Edition
Warner Brothers partnered with General Motors to make the Venture a likable minivan for the children. How? Install a VCR player inside! Well played, GM. Well played.
-----
4. Datsun 280ZX 10th Anniversary Edition a.k.a. BLACK GOLD!!!
The Datsun 280ZX was a luxury sports car. How do you make it even more luxurious? Add a dash of gold! However, what makes this even better than the Wrangler Dragon? A mustache man in their commercial!
-----
3. Volkswagen Golf Harlequin Edition
This is neither a junk nor a custom, it's made straight from the VW factory. Started out as an art display in many auto shows, the demand for this Golf was huge! Began as 4 show cars, then 60 production cars and finally 264 units! Everyone wished Volkswagen would return the Harlequin to the current Golf.
-----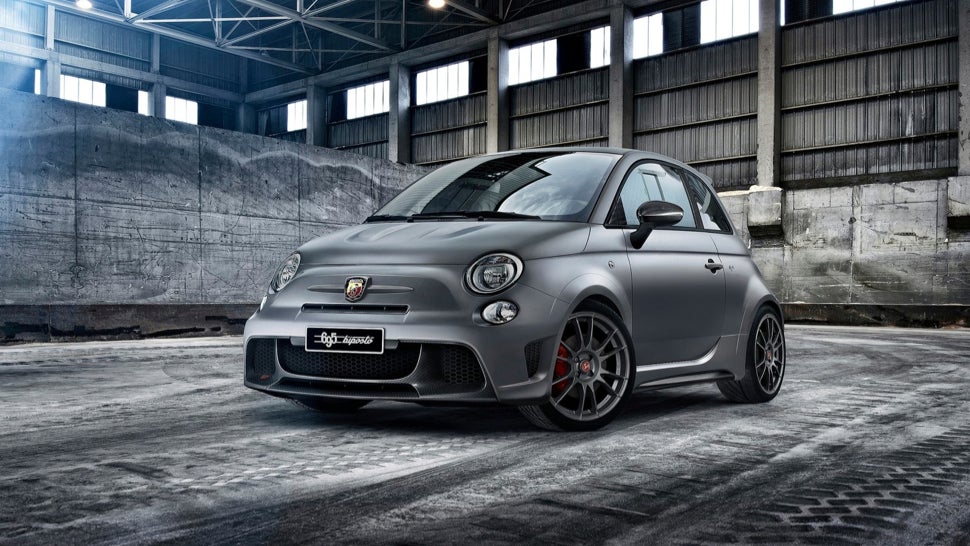 2. Fiat 500 695 Biposto
This is no slow 500. It's a serious track attacker! Stripped-out interior, dog-leg sequential gearbox, matte gray paintjob, this is a Fiat you don't want to mess with!
-----
1. Renault Clio V6
The Renault Clio is the brand's best-selling hatchback, and all of them had that special touch. The first generation was the result of a collaboration with the F1 Williams team, the third and fourth-gen both have the Cup chassis, but the most interesting of them all was the second-gen. Why? Because mid-engine, rear-wheel-drive and V6!
--------------------
Hope you enjoyed this TOP 10 FRIDAYS! Remember...
Like us on Facebook! (@ThrottleTVMagazine)

Follow us on Instagram! (@throttletvmagazine)

Follow us on Twitter! (@ThrottleTVMag)

Follow us on Flickr! 
Subcribe to us on YouTube!